Stresa Colour
"Classic Design, Trendy Colours, High Performances"



The Knife
Knife with tempered stainless steel blade.
Perfect to match with rounded handle cutlery. Dishwasher safe.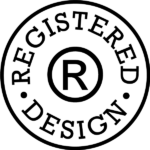 The handle
The polypropylene handle is made in four different colors: Taupe, Sage, Red and Black. The ergonomic design of the handle ensures the suspension of the blade.
High Performance
Cosy and handy knife. The blade has an extremely sharp serrated for the versatile daily use.
High performance knife, comfortable and easy to handle. Extremely sharp serrated blade for versatile everyday use.
Classic Design &
Trendy Colours
A knife with a curvy design handle, available in different colours, that helps to liven up the table.