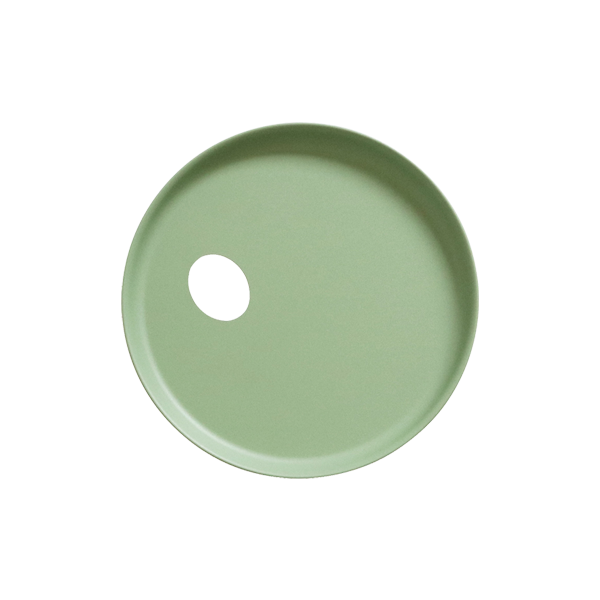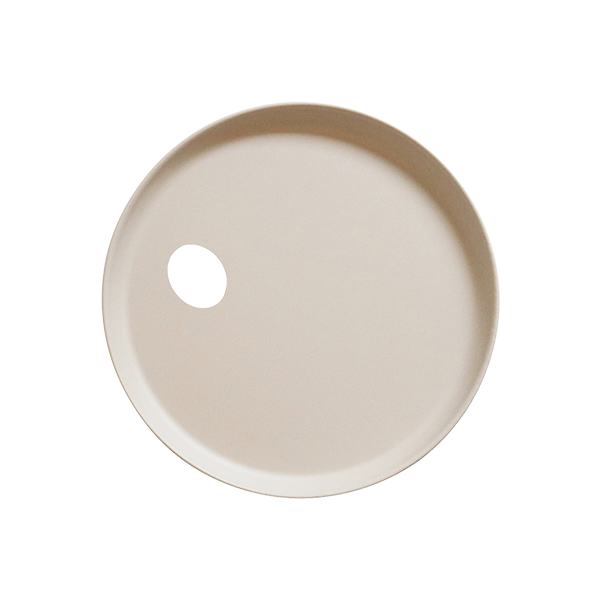 The comfortable design
Tray O has a special feature: a hole that allows the thumb of the hand holding it to be inserted and carry it with greater solidity and stability.
The smaller tray also has the possibility of being used as a small plate; the hole is useful for easy use when eating standing up, without having to put it down.
Colourful and durable design
O trays are the perfect complement for those who love practicality and colour in the kitchen. Made of stainless steel, they are available in four colours (taupe, sage, blue and red) that easily match every style and ambience.
In addition, the various diameters adapt to every need and occasion, for serving an aperitif, cake or pizza. Stackable or wall-hung, O trays give your kitchen a modern and cheerful touch, making it more welcoming and functional.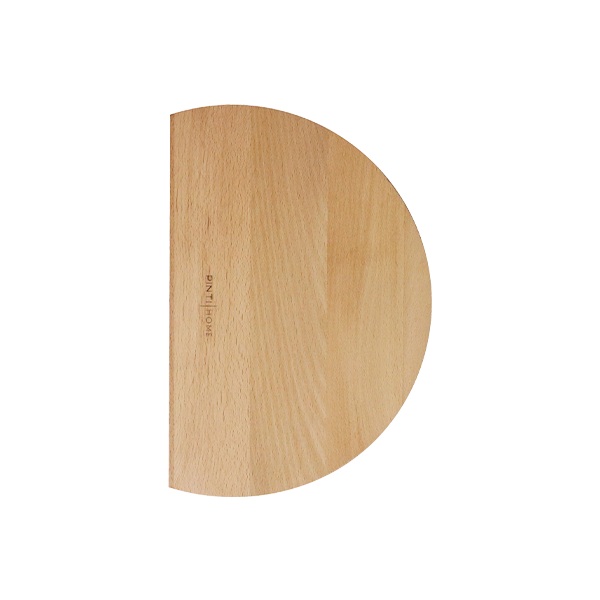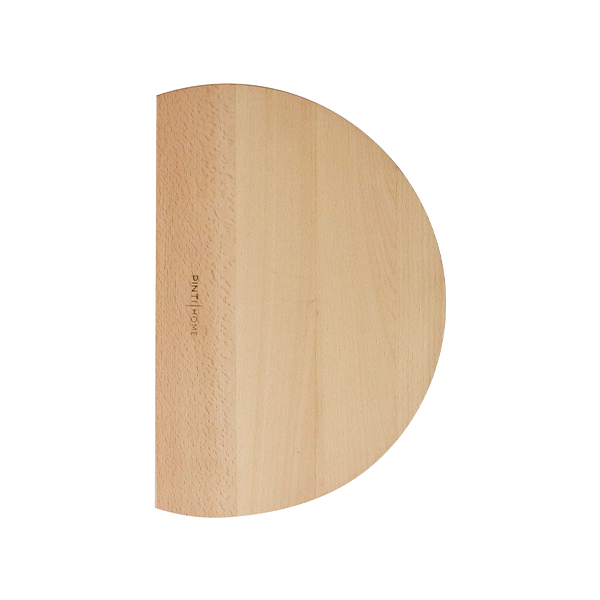 The perfect match
The O trays and D chopping boards are the perfect pair for your kitchen. Designed to be independent, together they complement each other and increase their functionality and practicality.
In fact, the chopping boards can easily be inserted into the trays, having the same dimensions, they create a convenient and safe system for transporting food from the kitchen to the table.
Multipurpose design
The D chopping boards are the perfect complement to your kitchen, thanks to their linear, understated design and the clear, natural colour of mahogany wood.
You can use them both as a stand to cut food with ease and safety, and as a tray to serve at the table, creating a cosy and sophisticated atmosphere.