Sushi Family
"THE ELEGANCE OF THE ORIENTAL STYLE MEETS THE ITALIAN DESIGN"



Frying pans
3.5mm forged aluminum with Quantanium coating, black painted exterior and FULL INDUCTION painted bottom. Stainless steel handle with wood-effect bakelite grips.
The cutlery
A complete cutlery set with a minimal and contemporary style. The steel finish, paired with wood-effect grips in three exotic and refined woods, gives the cutlery an irresistible EcoChic look..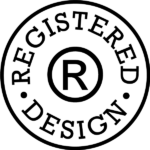 Sushi Queen
Sushi, the original. Since 2008
It was the first design cutlery to appear on the market.
The colours of the wood Ebony, Wenge, Mahogany, Teak and Birch, making it unique and easily combined with table settings in various wood tones.
Sushi Satin
A set of cutlery with clean lines and modern style. The wood-effect grips in harmony with the satin finish of the steel create a perfect union between the elegance of design and the natural colors of the handle. The grips are available in three woods: mahogany, ebony and teak.
Sushi Anniversary
10 years of Sushi: limited edition that celebrates the success of the cutlery that synthesizes «design on the table». The Sushi Anniversary cutlery are coated in PVD (Physical Vapour Deposition), a metallic coating that gives the surfaces high hardness. This also allows for various colorations while maintaining the typical shine of steel. The available color combinations are: PVD gold with black or white grips; PVD black with teak, wenghe or black grips.
Sushi Pro
Sushi Pro expands its range with essential pieces such as the pair of chopsticks, the butter spreading knife, the fruit cutlery, the soup spoon, and particularly the multi-function rest, which can be used with chopsticks and other cutlery from the series. The satin steel perfectly combines with the shades of blue, black and white grips. The high quality of the materials and the wide range make the Sushi Pro cutlery ideal for contemporary restaurants.